Home
Extension Programs Available in McCracken County
McCracken County Extension Office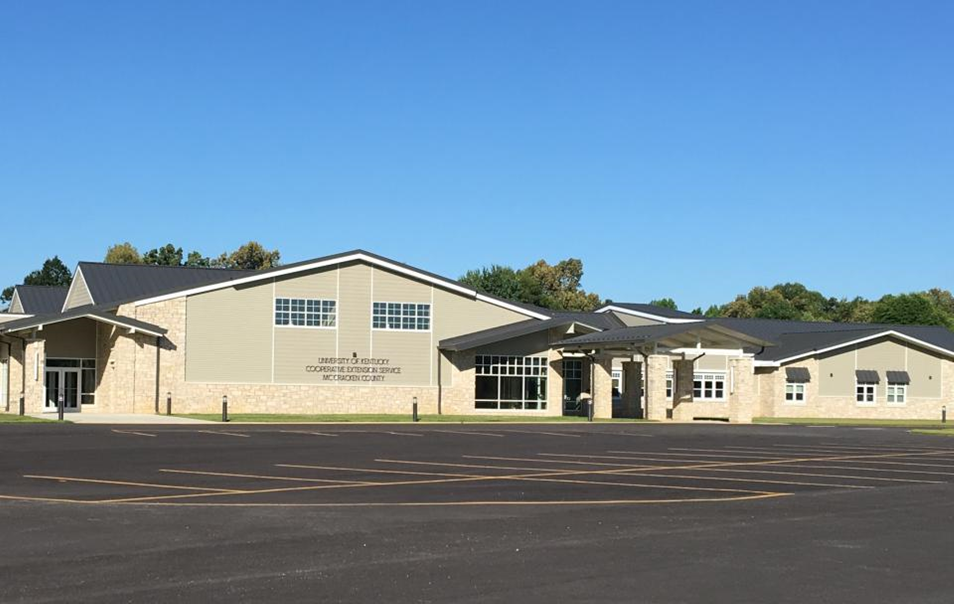 Contact Information
Open Monday through Friday, 8:00am - 4:30pm
2025 New Holt Road
Paducah, KY 42001
Phone: (270) 554-9520
Fax: (270) 554-8283
Email: mccracken.ext@uky.edu
Happenings at McCracken County Extension Office
The McCracken County Cooperative Extension District Board 
will meet February 13th, 2023 at 11:00 a.m. 
All meeting are held at the McCracken County Extension office.  If anyone is interested in accessing the meeting contact the office at (270) 554-9520.
Have a Question?
Do you have a question for one of the Kentucky County Cooperative Extension Agents or Extension Subject Matter Specialists?
Ask an Expert